Nicola Sturgeon has apologised for falling foul of her own coronavirus regulations by not wearing a mask in a pub.
Scotland's First Minister was seen talking to three women in an Edinburgh venue after a funeral on Friday.
The rules in Scotland require drinkers to wear a face mask in public houses unless they are seated at their table.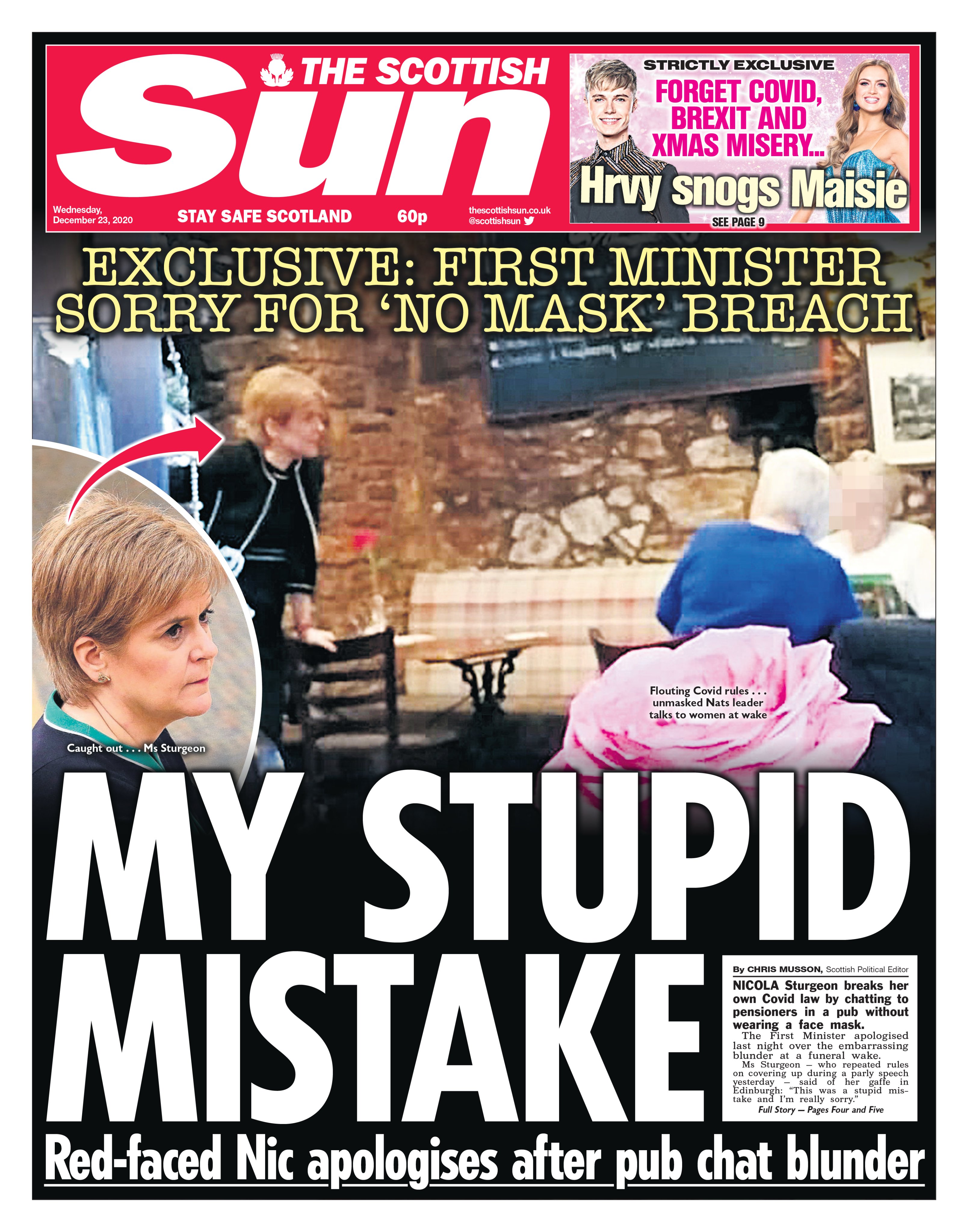 Following the photographic evidence surfacing, Ms Sturgeon said: "This was a stupid mistake and I'm really sorry.
"Last Friday, while attending a funeral wake, I had my mask off briefly.
"I talk every day about the importance of masks, so I'm not going to offer any exc­uses. I was in the wrong, I'm kicking myself and I'm sorry."
Ms Sturgeon was a prominent voice calling for the prime minister to sack his then senior aide Dominic Cummings for allegedly breaking coronavirus rules during the national lockdown in March.
She wrote on social media: "I know it is tough to lose a trusted adviser at the height of crisis, but when it's a choice of that or integrity of vital public health advice, the latter must come first."