Coca-Cola has come under fire today after being accused of requesting its white employees to carry out critical race theory training programmes, which include demands to "try to be less white."
The news surfaced on Friday after Dr. Karlyn Borysenko, an American organizational psychologist claimed to have received screenshots of the controversial training from an internal whistleblower who reportedly received an email requesting they undertake the training.
The seminar is titled 'Confronting Racism, with Robin DiAngelo', who is a diversity consultant and author of the book 'White Fragility', which seeks to teach white people that they are unconsciously racist and shows them how to acknowledge their privilege.
One slide explains that white people can be "less white" by being "less oppressive", "less arrogant" and "less ignorant."
Another simply has the heading: "Try to be less white."
The class is administered online through the LinkedIn Learning platform, meaning any company can request that their employees undertake the course.
A vague statement from Coca Cola to Blaze journalist Chris Pandolfo confirmed that the seminar was not a primary "focus" of the company's curriculum but appeared to suggest that it is "part of a learning plan to help build an inclusive workplace."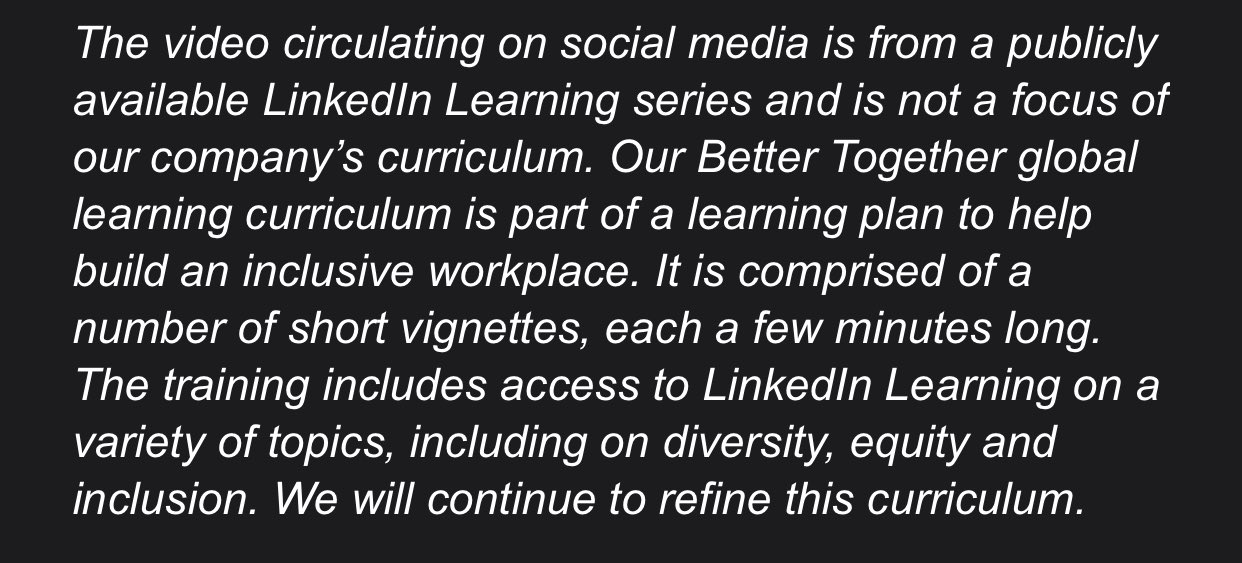 Conservative commentator Candace Owens highlighted how such a programme would be viewed if the race was reversed, tweeting: "If a corporate company sent around a training kit instructing black people how to 'be less black', the world would implode and lawsuits would follow.
"I genuinely hope these employees sue Coca-Cola for blatant racism and discrimination."
Donald Trump Jr replied simply with: "OMG."