Streaming service Disney+ has added a content warning to the classic series The Muppet Show, after it was added to the platform on Friday.
It warns viewers that the hit series which first aired in 1976 "includes negative depictions and/or mistreatment of people or cultures.
"These stereotypes were wrong then and are wrong now. Rather than remove this content, we want to acknowledge its harmful impact, learn from it and spark conversation to create a more inclusive future together," the disclaimer states.
"Disney is committed to creating stories with inspirational and aspirational themes that reflect the rich diversity of the human experience around the globe."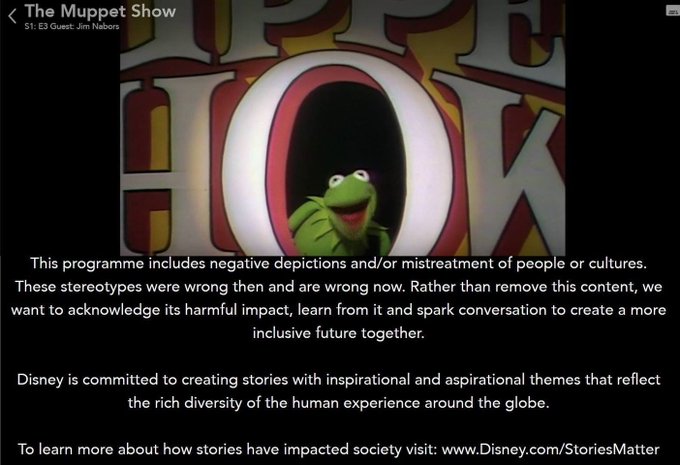 The offensive content disclaimer has reportedly been added to 18 of its episodes across five seasons.
One example includes an episode where legendary music star Johnny Cash performs a song in front of a Confederate flag.
In a statement on Disney's website under its 'Stories Matter' initiative, the entertainment giant has "brought together a group of experts from outside our company to advise us as we assess our content and ensure it accurately represents our global audiences.
"As we embrace each other's stories, we embrace possibility. And that's why we're committed to doing the best we can to represent communities authentically. So people not only see the best in themselves, but the world can see it too."
Similar warnings have also been added to The Aristocrats, Dumbo and Peter Pan on the streaming platform after the films were removed from the children's section and reclassified as adult entertainment following outrage from woke campaigners.