Footage shared widely on social media on Sunday reveals the infiltration by far-left activists of last night's vigil in memory of Sarah Everard.
As the majority gathered to remember and pay their respects to 33-year-old, Sarah Everard who was found murdered this week, a more radical element was undoubtedly present at the event, with some bringing placards displaying (All Cops Are Bastards) and 'Defund the Police'.
Large mobs were filmed chanting "Fuck the police. No justice, no peace", a slogan used frequently during last year's Black Lives Matter riots. One individual can be seen using a megaphone leading social media users to question why someone would choose to bring such an item to a vigil.
Footage circulating online shows groups of men scrapping with police, one of whom is wearing a balaclava to hide his identity. Objects were hurled at the police and police vans were criminally damaged using spray paint.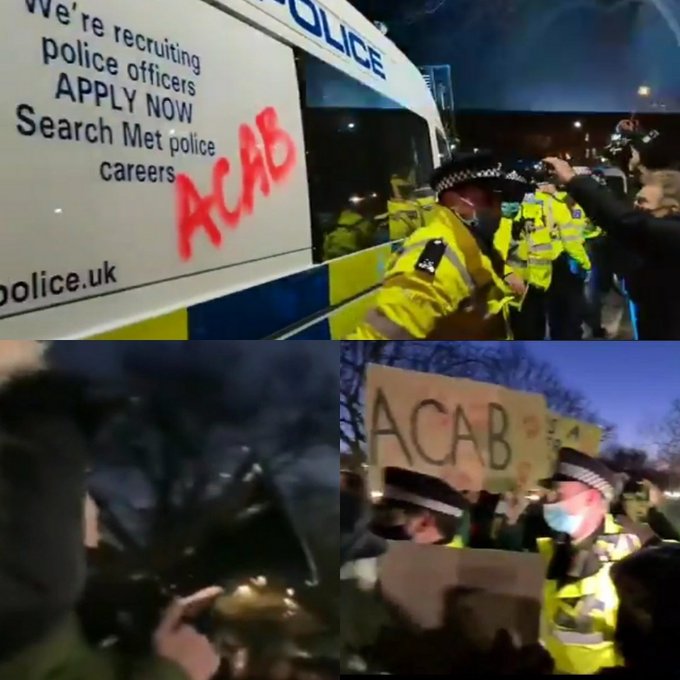 Extinction Rebellion supporters were also spotted in attendance at Clapham Common last night, as well as Sisters Uncut, a direct action feminist group who brought a banner calling for "no cops".
Police have been heavily criticised for perceived overzealous enforcement of last night's event, with many politicians and commentators believing a more relaxed approach should have been adopted.
Home Secretary Priti Patel has requested a full report from Met Police head Cressida Dick into the operational decisions taken on Saturday night, describing the footage shared online as "upsetting".